Family Income Splitting

A New Idea for the 2014 Tax Year



I felt this year it might be necessary to explain the newest change to the tax laws introduced in November of 2014. Normally the tax laws change once a year using the budget announced in February of the previous year. Occassionally the government does something called a mini budget and this was the case in 2014. In this Mini Budget the government introduced something they had promised in the last election, Family Income Splitting. Previous to this income splitting had been introduced for seniors but only fior eligible pension income. For many seniors this resulted in tax savings of possibly thousands of dollars per year, before that any type of income splitting was for all intents and purposes illegal. The reason for this being moving income from an individual in a higher tax bracket to someone in a lower tax bracket saved far too much in taxes to be allowed.




The new tax break given by this Family Tax Cut operates very differently than the seniors income splitting. For one it is only permitted for couples with at least one child under the age of 18. Second, the benefit has been capped as a tax savings of $ 2000.00 and the maximum income that can be transferred to gain this benefit is $50 000.00. A further stipulation says that in the rare occassion where pension income is being split by the couple and they have a child under 18, then they are not eligible for this Tax Cut..




The new rule works differently than the seniors pension split in that seniors actually transfer the income from one tax return to the other. In the case of the Family Tax Cut you basically do a hypothetical transfer. This means having to calculate the taxes that would be paid by the couple if there were no income splitting and then having to recalculate the taxes as if they were allowed to income split. If the difference between the two calculation is $2000.00 or less then that is the allowed non-refundable deduction. If the difference is over $2000.00 then the allowed deduction is $2000.00. Naturally this makes the calculation very complicated.




A good guide to save time in figuring whether this will benefit your family is as follows: If you and your spouse have incomes in the same tax bracket it is not likely that this will benefit you. So if one of you makes $ 47 000.00 and the other makes $42 000.00 then there would be no real savings in splitting income. A couple where one makes $23 00000 and the other makes $85 000.00 would likely be eligible for the full tax cut. Since this is a non-refundable credit families where both individuals have incomes low enough that they are not taxable would not benefit from this. Example, a single income family where one spouse is earning $30 000.00 or less and the other isn't working would not likely have any taxes payable to be reduced so there would be no benefit from the Family Tax Cut in that case. The income split has to be taxable so if someone is on Workers compensation splitting that income would have no benefit as that income is not taxable in the first place.




The family that would gain the most benefit would be the single income family where one individual was earning $40 000.00 or more and claiming the spousal or equivallent to spouse amount. Since the government has made this income split hypothetical the spousal amount can still be claimed along with the Tax Cut. As the spousal amount is worth an almost $2 000.00 reduction in taxes and the income split is worth another $2 000.00 they will gain double the original benefit than two income families. The savings does not effect provincial tax, only federal and as such can only reduce the fderal portion of taxes paid. All in all this is a good thing and it will positively effect many families but not everyone will gain as the situation for single parent families will also not change.




There has never been a time when doing your taxes right has been more important and awareness is half the battle. With the recent changes there are more forms than ever and practically every province has completely different rules, it never hurts to come to a tax specialist to ensure you are getting all the breaks you deserve.
Double J's Tax

Where your taxes are our business!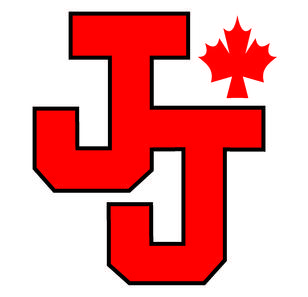 Located conveniently at the corner of

Stone Church Rd. E. and Upper Ottawa in the Metro plaza Hamilton Ontario.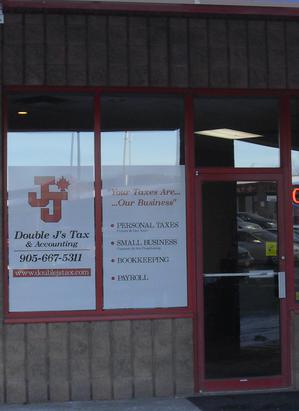 At Double J's you get many years experience behind every return. We know the new tax rules and how to make them work for you

We offer Triple A service

Attentive, Accurate, and Affordable

Doing your taxes and dealing with the government can be very stressful and intimidating. We strive to make this small, but important, part of your life easier.

Haven't filed in a few years? Not a problem, we can do past years returns, and even review previous years returns to correct any errors or omissions .

Starting a new business, or even thinking of starting one?We offer a wide range of services from helping to handle the HST to financial statement and year end tax preparation.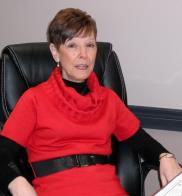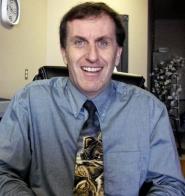 Have a Question or need to contact us?

Just type it here then press submit

(Please leave contact info if you wish a reply)

Welcome to all our new and returning clients. We hope that 2014 was a good year and 2015 will only bring much of the same for everyone.

The 2014 Readers choice was a success with the firm winning bronze in the category of accounting firm and Platinum in the category of Tax Preparation.

Voting will soon be underway for the 2015 Readers Choice awards. Stay tuned for more info on when and where to cast your votes.

Thank You all!

Our Address:

1070 Stone Church Rd E, Unit 33

Hamilton, Ontario,

L8W 3K8

Archived Articles

This is an archive of previous articles written for tax advice just hit the button below